This summer,
Jimmy Cauty's artwork the Aftermath Dislocation Principle
will be taking a RIOT! tour around the country. It will be arriving in Leeds from the 14th-21st July.
We are gathering riot stories, poetry, and narratives to publish in a newspaper / fanzine to appear as a companion piece during its time here. The newspaper will be given away free, and all authors will retain copyright to their work.
We are gathering stories and poems in response to the theme of 'riot'. Accepted pieces will be published in an accompanying newspaper which will be available, for free, when the Aftermath Dislocation Principle lands in Leeds.
Perhaps you were caught up in a riot? Perhaps you were a bystander, or your business or family were affected? Perhaps you were (or are) part of a radical community group involved in self-organising, in doing things differently, or in doing something riotously amazing. Whatever it is, we want to hear from you. We can also print black & white images, so if you want to send a photograph or image that goes with your story, please send us that, as well.
If your story is a true one, please include a year or date which tells us when your story took place.
We are also accepting creative responses - stories or poems - on related themes, too. Stories or poetry which reflect off themes of riot, disruption, destruction, uprising, community work, and radical approaches, are all welcome. A 'riot' doesn't always have to be destructive: we're also talking about riots of the mind. Radical approaches can be creative and positive - they don't always have to be about smashing things up. We are open to receiving anything that you think matches the theme.
Please send your submissions in .doc format (2000 words or less for prose please, 30 lines or less for poetry)
When submitting your story / piece to our project, please also give us a short description of what your piece is in the 'further information' box as you submit. This will help us to keep track of things!
Submit using our Submittable portal, here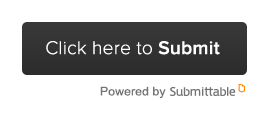 Currently reading
Liam Brown
Real Monsters